Scam "Remote In" Calls (and what to do about them)
Posted by admin on Nov 7, 2016 in All, Blogs, Computer IT | Comments Off

on Scam "Remote In" Calls (and what to do about them)
Warning: Invalid argument supplied for foreach() in /home/cybrac1/public_html/web/wp-content/plugins/jetpack/modules/widget-visibility/widget-conditions.php on line 230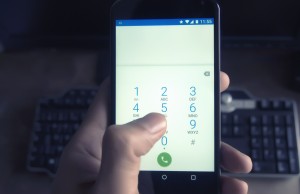 Have you received a call from "Microsoft" or another company claiming your computer has a virus? Did they ask for personal information such as a credit card number?
Do not fall for it. This is a SCAM.
WHAT OFTEN HAPPENS DURING THE SCAM
The caller will ask for you by name explaining they a Microsoft technician. They regret to inform you that your computer is infected. They may be polite as they insist they can remedy this. You listen. After all, who wants an infected computer? The caller asks for details to remote in to fix the problem. During a more straightforward approach, the caller asks for some money in return for "guaranteed protection."
While Microsoft may have customer service, they will never initiate a call about your computer. Any call about your computer problems must start with you, not them.
WHAT TO DO IF YOU'VE BEEN CALLED
The easiest way is to hang up once they introduce themselves. Even a polite, I'm sorry you have the wrong number then immediate hanging up works. Block the number if possible.
If you have already answered, do not provide any personal information. Our motto is if you can't see them and shake their hand in person, don't trust them with your personal information (or computer).
The caller may try directing you to a particular website and may even ask you to download software. Don't follow these instructions. Such sites are often built with hacking in mind and downloads created with the intention of infecting your computer.
If you' haven't ended the call, try getting the caller's information. This can be handy for reporting scams to authorities. Find out more about this and other scams as well as how to report them at USA gov's site. For more about Microsoft scam calls, go to Microsft's website.
WHAT TO DO IF YOU'VE BEEN A VICTIM
Don't beat yourself up first and foremost. These things happen to the best of us.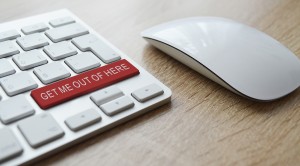 Call your bank right away and let them know what has happened. Ask for their help in protecting your accounts. They have protocols in place to assist you.
Next, change all passwords (and usernames if possible) to accounts with sensitive materials such as bank accounts. Try to do this on a different computer, especially if you gave them control to remote in. They may have set up programs to track what you type and to spy on what you do.
Lastly, try to scan your PC with anti-virus and anti-malware programs such as CC Cleaner and Malwarebytes (both have a free version). Resetting your computer to a previous time using System Restore is another smart tactic to block scammers. Not computer savvy or don't think you removed everything? Take your computer to the nearest IT business. Near or in Rock Valley? Cybrac will be happy to help with your situation!